Mitsubishi Diesel Generators
We provide our customers with fuel-efficient, cost-effective and reliable Mitsubishi Diesel Generators that are custom designed for your power requirements.
Range 30KVA to 3000KVA (Industrial & Commercial Applications)
Tropical/Oversized radiator; designed to operate at 50°C ambient temperature
Unmatched performance in hot weather conditions
Reliable and long lasting DG synchronization system
Low fuel consumption and other consumables
Highest torque bearing capacity
Easiest engines to operate and perform maintenance on
Why Mitsubishi Diesel Generators
Manufactured by Mitsubishi Heavy Industries (MHI)
Mitsubishi generators are manufactured 100% by Mitsubishi Heavy Industries (MHI). They conform to meticulous Japanese standards and are subjected to rigorous testing. Mitsubishi Diesel Engines are entirely manufactured at the MHI state-of-the-art engines manufacturing complex situated in Japan.
They consume less space and provide higher power outputs. These compact power units demand less floor space in a generator set placement. They are lightweight and easy to install.
Exceptional performance under high ambient temperatures
Tropicalized radiators allow Mitsubishi generators to operate at 50 deg C ambient temperatures without undergoing any deration.
Best in class fuel efficiency
With decades of experience in diesel engine production, Mitsubishi possesses a direct injection system employing Mitsubishi's originally designed PS type fuel injection pump. With the high performance turbocharger and a twin passage swirl port designed by Mitsubishi especially for the MGS Series, Mitsubishi has achieved outstanding fuel-efficient engines.
Unique and reliable design
Our newly designed crankcase and components provide a compact configuration. Most accessories are focused on one side of the engine for convenient daily maintenance. Exterior engine piping has been replaced by internal installation of accessories eliminating the probability of pipe breakage. Cartridge type paper filter facilitates simple and easy filter change. It is a rationalized design approach based on usability. Thermal loads have been reduced and the structure equipped with enhancing features that ensures engine reliability.
The automatic lubricating system and gear-driven arrangement eliminates the necessity for lubrications and adjustments. Filter changes can be performed easily and are easily accessible.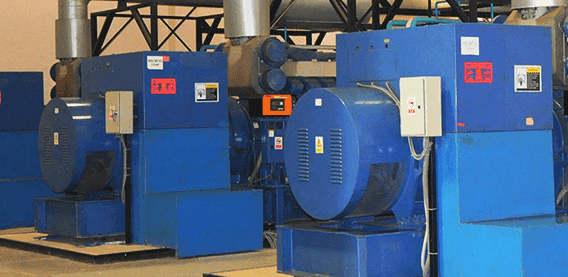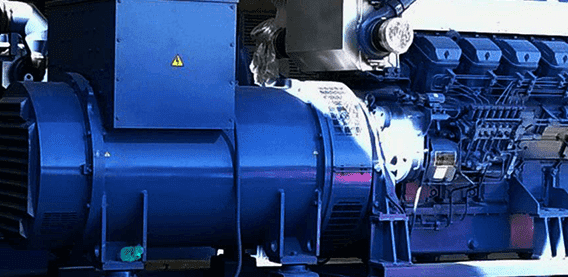 Full line-up to match the needs
With the use of standardized components throughout the MGS Series engines the number of engine parts is reduced and it allows easier components supply. Mitsubishi fulfills your variety of needs with broader selection of engine models and optional equipment. The MGS Series is developed to answer the needs of the market. The exclusive design assures outstanding engine reliability, simple maintenance and cost-efficient performance.