Types of Solar Power System
We offer numerous types of solar power systems that cater to both residential and commercial sectors
Grid-Tied Solar System
Also referred to as "On-Grid Systems," these operate in parallel with the grid. Excess energy produced by the system is fed back to the grid through net metering with resultant savings of up to 90% for the consumer. There is no battery backup, so the system will operate only when the electric grid supply is available.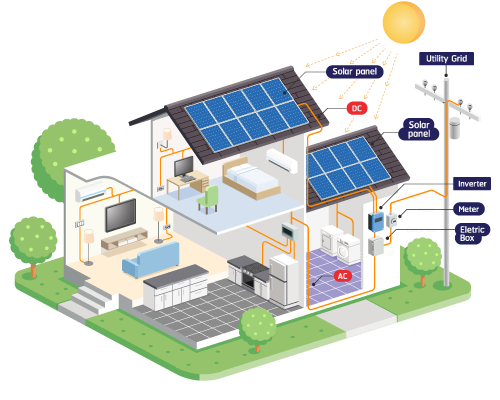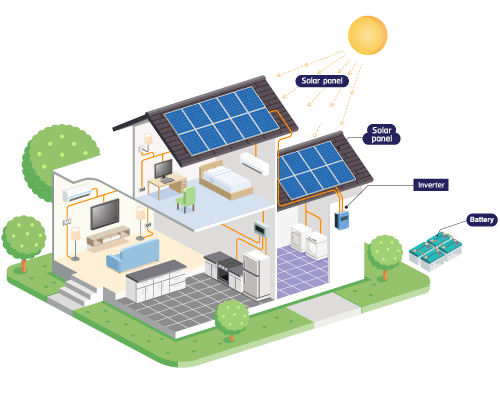 Off-Grid Solar Systems
Off-Grid Solar Systems is tailored for locations isolated from the grid, such as in remote areas. Apart from Solar PV generation during the daytime, there is complete dependence on a battery backup system for electric supply during non-sunlight hours.
Hybrid Solar Systems
The Hybrid solar system consists of a "Hybrid Solar Inverter" along with a battery pack and a battery management system. Thus, you enjoy the benefit of energy savings while also availing the benefit of an alternate power source in case of a grid outage and non-sunlight hours.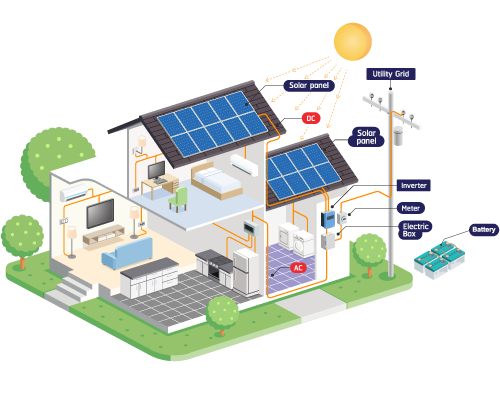 Get Energy 24/7 & Run your Business Smoothly
Exceeding customer expectations since 1992!
Reliable and Effective Solar Solutions for the Commercial & Residential Sectors
Synergy Corporation provides efficient and reliable on-grid, off-grid, and hybrid solar solutions that caters the needs of electricity.
Synergy provides long-lasting, eco-friendly solar solutions designed to significantly reduce your cost of energy. Our systems are efficient and well designed with the highest power generation rates in the industry with Quick Payback Period.
Our solar solutions is designed to provide a reliable, efficient, and cost-effective power solution for industrial, commercial, and residential sectors.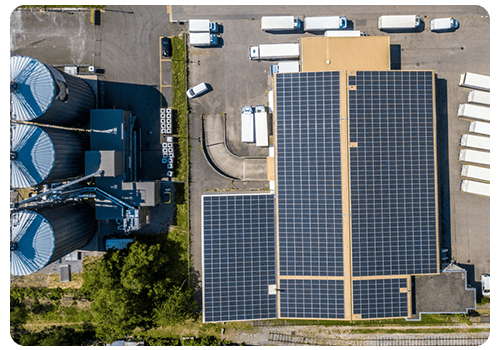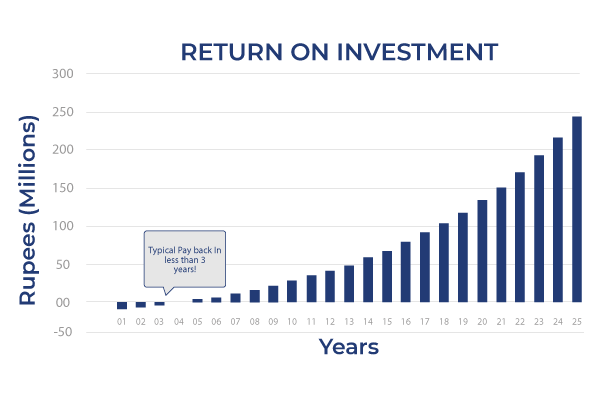 High Return on Investment (ROI)
with Quick Payback Period
We specialize in designing efficient, cost-effective, and eco-friendly solar solutions for your commercial and residential needs. Our solar energy solutions aid in the smooth operation of your overall business while also lowering your bills.
Our highly trained engineers scrutinize your requirements in detail and use latest technology and software to provide you with the highest energy production possible thereby maximizing your ROI while minimizing your project payback period.
Seamless Project Execution for Solar Power System
Our team of experienced project and installation engineers ensures the highest standard of installation.
All designs are completed with painstaking attention to detail and go through a rigorous review process before execution. We maintain a large inventory of Tier 1 components in stock ensuring that projects are completed on schedule.
During execution, experienced engineers and technicians work closely together to ensure the highest quality of project installation.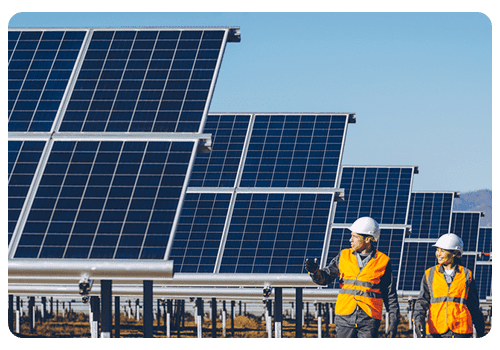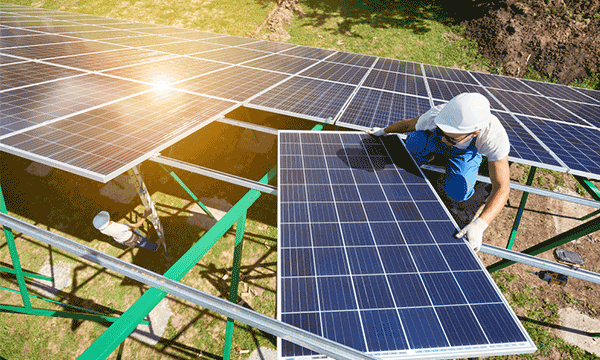 Solar Solutions in Pakistan
Synergy Corporation is a leading provider of solar solutions in Pakistan, committed to offering affordable and sustainable energy solutions for the commercial, industrial, and residential sectors. We provide comprehensive energy solutions to tackle your energy challenges as in Pakistan, increasing global petrol and diesel prices are causing a rise in electricity bills, making life more expensive. However, we present a viable solution! By choosing Synergy Corporation for your solar needs, you'll not only reduce your electricity expenses but also lessen your carbon footprint, contributing to a greener Pakistan. So, don't wait around! We are here to assist you in taking charge of your electric bills with the best solar solutions in Pakistan.